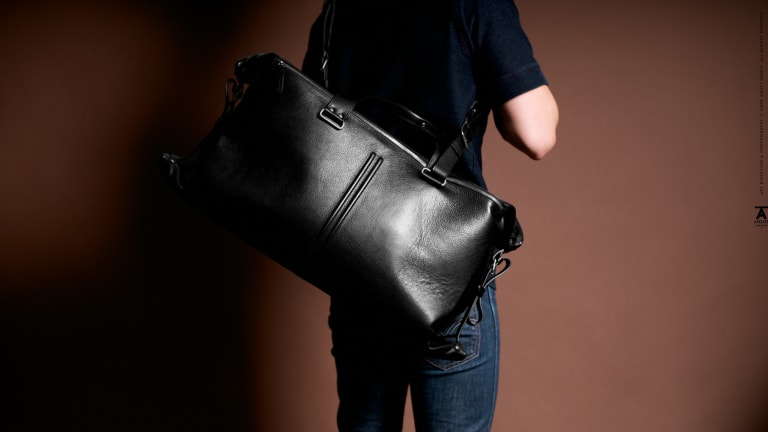 Hard Graft's Atelier Double Take Holdall
Travel in luxury with their stealth black essential.
There's a reason why Hard Graft has a cult following that sits on the edge of their seats awaiting their latest release. Just look at their new Atelier Double Take Holdall and you can just smell the immaculately-crafted leather right from the page. 
The bag swaps out their usual grey felt and tan leather for a beautiful, all-black vegetable-tanned leather that gives their signature look a brand new look and feel. It's also properly sized for carry-on use and each bag is fully-lined with heavy duty British wool. Don't know how many bags to bring? The duffel folds flat for easy storage in your suitcase in case you leave with more than you brought in. 
Available for $1,221 at hardgraft.com.