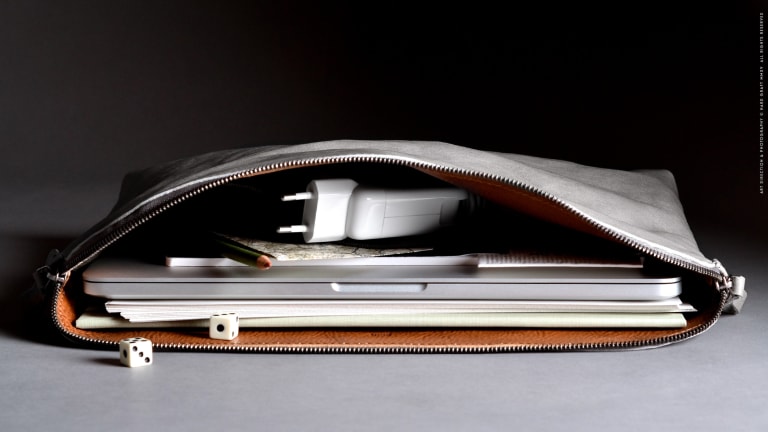 Hard Graft's Ad-Lib Folio
When a folio is all you need.
This year's newest MacBook is the thinnest laptop the company has ever made and with its ever-shrinking form relying on a bag to carry your laptop and all its accessories is becoming less and less of an issue. Hard Graft's new Ad-Lib Folio takes that into mind with a well-crafted, but simple folio that can carry all your documents and your laptop too. 
Their Folio can fit a 13" or 12" MacBook with a generous amount of space for all your paperwork, pens, magazines, and other important small accessories. It's made from a soft, semi-vegetable tanned Italian washed leather and a lining made of heavyweight British cotton canvas. 
$377, available now at hardgraft.com