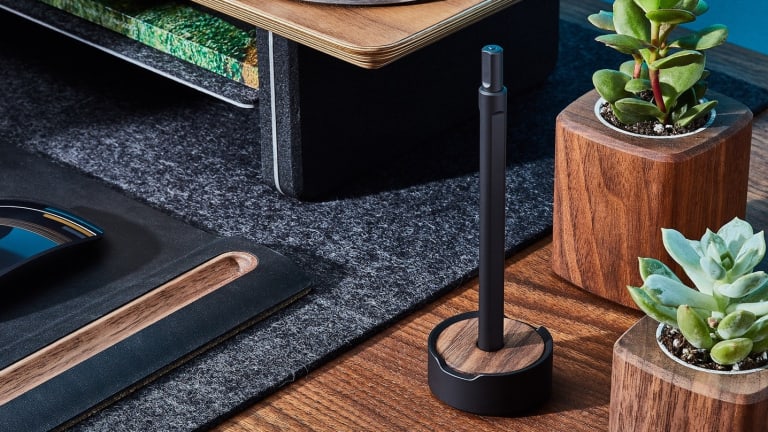 Grovemade's new pen is precision machined perfection
Each pen is manufactured entirely in Portland.
Grovemade knows its way around a beautifully designed desk accessory and now the brand is applying that design know-how to its first pen. The company went above and beyond to perfect the overall fit and finish and it definitely shows. The pens are available in ceramic-coated black aluminum or brass, which are each precision machined and feature a twist action tip to eject the nib. Grovemade also designed a hefty pen stand in wood and stainless steel to give it that classic quill and ink feel. 
$50-$100, grovemade.com