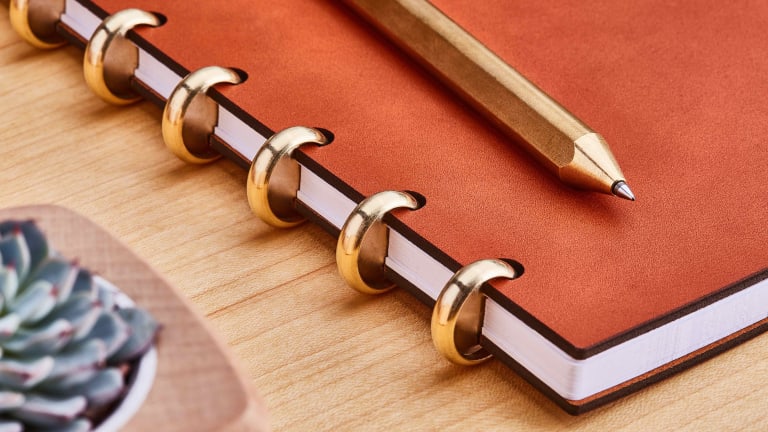 Grovemade releases the perfect notebook for your work from home kit
The new notebooks beautifully combine leather and machined brass.
The latest must-have from Grovemade's desk collection is a slick notebook accessory that's built to stand the test of time with leather and machined brass. Created by Grovemade's sister company, Pacific & West, the notebooks feature natural vegetable-tanned leather covers and brass discs that work just like a three-ring binder and lays perfectly flat when in use. Available in three sizes, the notebooks are manufactured and hand-finished in Portland, Oregon and each one fits up to 108 pages of paper. 
$40-$90, grovemade.com