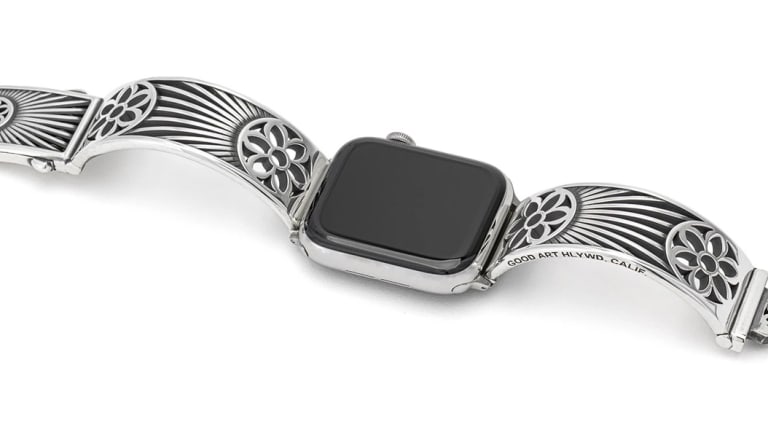 Good Art's latest accessory is one of the boldest straps you can buy for the Apple Watch
The intricately designed bracelet is designed constructed out of sterling silver.
Good Art Hlywood is applying its jewelry-making know-how to one of the most popular watches in the world, the Apple Watch. The company has debuted its "Driftin & Dreamin Bout Apples" bracelet, which is crafted from a chunk of sterling silver and is intricately detailed with the brand's signature Rosette motif. Available for both the 38mm/40mm and 42mm/44mm case sizes, the bracelet will surely stand out in a sea of silicone and it brings an entirely different look to the now iconic smartwatch. 
---
$2,222, goodart.com