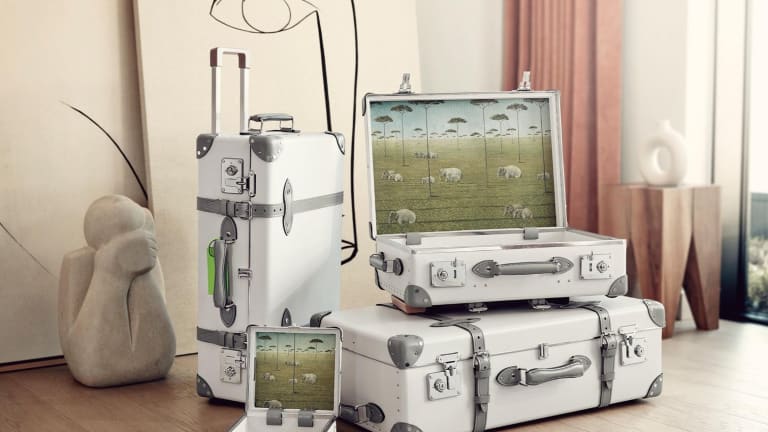 Globe-Trotter honors its mascot with the Elephant Family Collection
The collection will support elephant conservation efforts.
Globe-Trotter looks back to its most magnificent product tester, Elephant John, a real-life elephant who stood on top of one of the company's cabin trunks in 1912 to showcase its strength. To celebrate that history and bring awareness to the challenges facing Asian elephants, Globe-Trotter has launched the Elephant Family collection, named after an international NGO that works to support the conservation efforts of Asia's wildlife. The collection is finished in a tonal grey exterior with lining art by artist Rebecca Campbell. 
---
$1,209-$2,694, globe-trotter.com