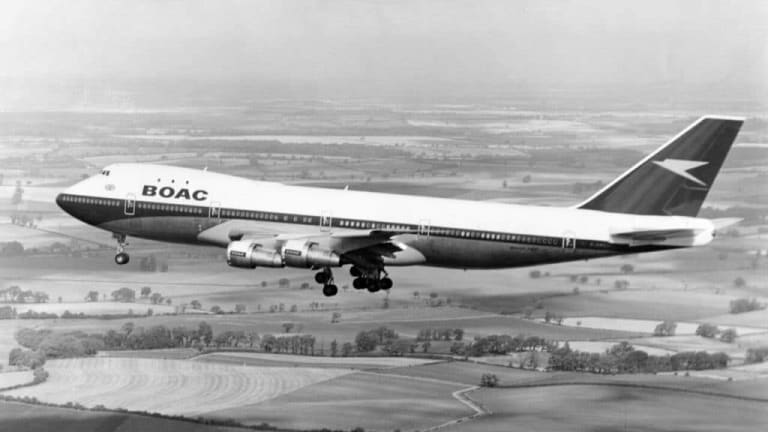 Globe-Trotter and British Airways celebrate the retirement of one of the most important aircraft in aviation history
Each suitcase features a fragment from an actual 747.
British Airways' 747s have shuttled countless passengers across the globe since 1970 but now the beloved fleet of "jumbo jets" have recently retired to make room for more efficient models. To commemorate the retirement of the BA's 747s, the airline has teamed up with Globe-Trotter to build a limited run of suitcases stamped with the famous Speedbird insignia that adorned the tails of these massive cruise liners of the sky. The livery will be available on a black and white carry-on, each of which will contain an actual fragment of a 747 in the interior lid. 
---
$3,135, globe-trotter.com