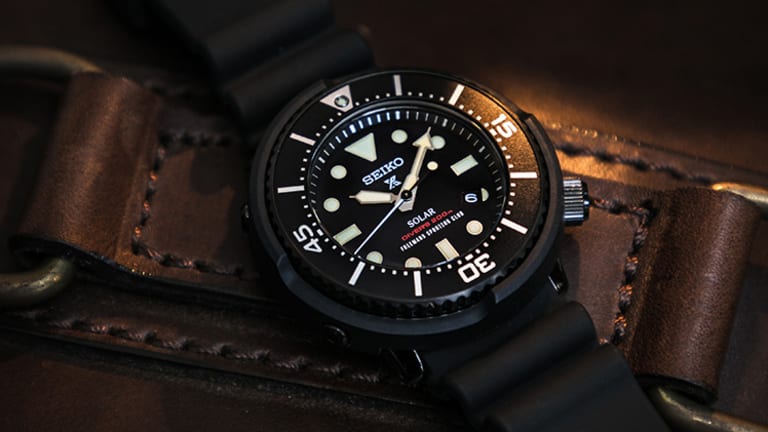 FSC Japan is releasing a final edition of their rare Seiko Prospex Divers Watch
The final run will be limited to 300 watches.
Freemans Sporting Club and creative director Yoshikage Kajiwara are bringing back his highly sought-after Seiko Prospex Divers Watch for a final run at their retail outposts in Japan. Always quick to sell out, the watch features a revised bezel and a 45.9mm stainless steel case with a black finish. It also has a blacked-out housing to add another layer of protection and a silicon strap completes the look. The movement is Seiko's solar-powered Caliber V147 quartz movement that can last for close to a year on a full charge. 
¥ 45,000 (approx. freemanssportingclub.jp
Japanese exclusives can be purchased from proxies such as White Rabbit Express or Treasure Japan.