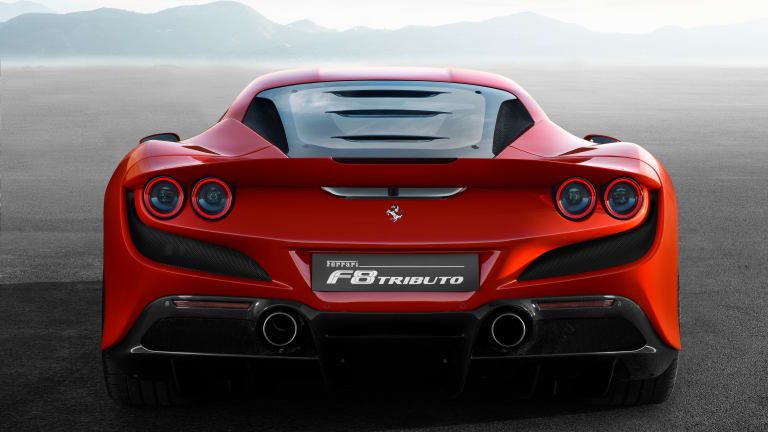 Ferrari reveals its 488 GTB replacement, the F8 Tributo
The supercar will feature its most powerful V8 ever.
Ferrari is debuting its most powerful V8 ever, which is making its debut in the replacement for the 488 GTB, the F8 Tributo. The new supercar will produce 710 hp and will be lighter and more aerodynamic than the model it replaces. 0-62 will happen in 2.9 seconds and it will reach a top speed of 211 mph. Additional improvements over the 488 GTB will include the latest version of Side Slip Angle Control technology, a new version of the Ferrari Dynamic Enhancer, and an aero package that is inspired by the 488 Pista. 
The Pista also influences the F8's front end that features an S-Duct to increase the car's overall downforce and the smaller LED headlights feature brake cooling intakes to deliver and increase airflow throughout the entire wheel arch. Other details include a Lexan rear screen with louvers that help cool the engine and a spoiler that surrounds the tail lights that mark a return to the brand's twin light cluster.