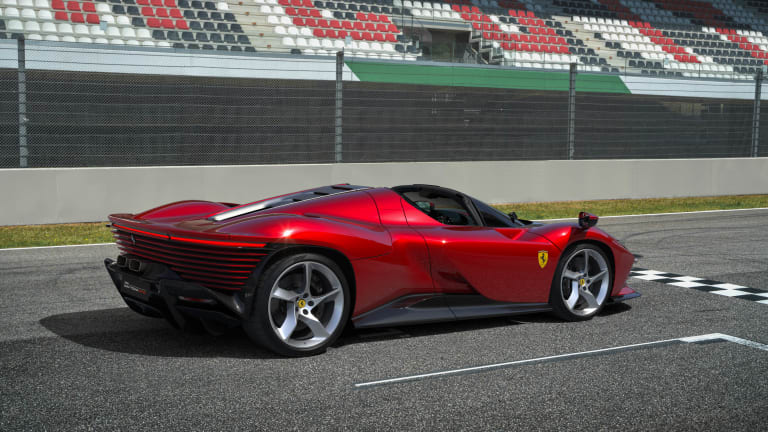 Ferrari translates the design of its 1960s sport prototypes into a new hypercar
The company looks back to its historic victory at the 1967 24 Hours of Daytona.
IN 1967, Ferrari made racing history by placing 1st, 2nd, and 3rd at the 24 Hours of Daytona, further cementing their legendary status as one of the most iconic automotive brands in the world. This month, Ferrari is looking back to those victories with the Daytona SP3, a vintage-inspired V12-powered hypercar that will be the latest model in their "Icona" series alongside the Monza SP1 and SP2. Achieving high levels of performance and new developments in aerodynamics, the Daytona SP2 will be one of the most powerful Ferraris yet. The hypercar's V12 engine produces 828 hp and 514 lb-ft of torque, which is going to be the company's most powerful engine ever. 0-62 happens in just 2.86 seconds and it will roar past 124 mph in 7.4 seconds while on its way to a top speed of 211+ mph. 
---