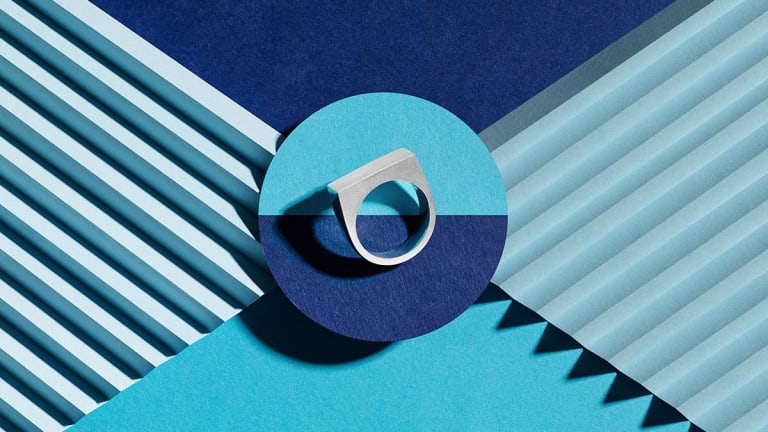 Rings without the bling from ÉTIQUETTE Silver
Because jewelry doesn't have to be all about the flash.
If there's one golden rule to stand by when it comes to jewelry, don't overdo it. Étiquette wants to address that issue with a less is more approach to rings with designs that speak volumes without being too blingy or loud. The designers take their inspiration from Scandinavian design and hand-craft each piece in South Africa. The end result is a sleek and simple collection of sterling silver rings that come in minimal silhouettes like that low-profile signet style above and better yet, they're reasonably priced and timeless.
$200-$400, Étiquette