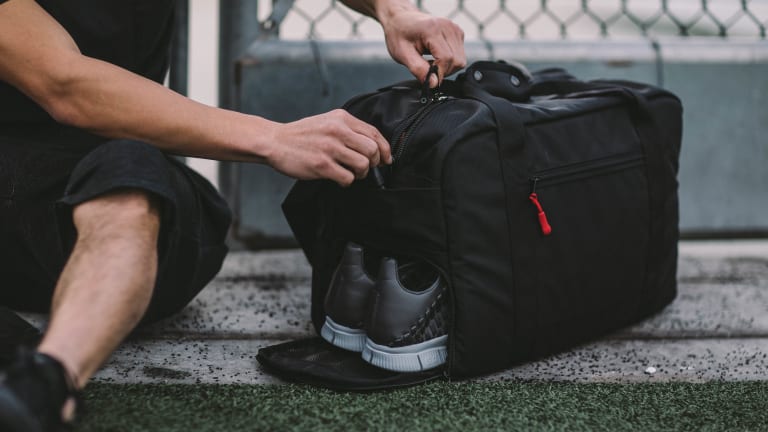 DSPTCH's December '14 Bag Releases
DSPTCH delivers two smart bag releases aimed at the modern professional.
Putting smarter spin on the traditional messenger and gym bag, DSPTCH releases two new bag designs aimed at the modern (and mobile) professional. 
Whether you're an on-the-go creative or a gym rat that needs a bag that can properly stow all your workout gear while having dedicated pockets for your work laptop and tablet then you'll want to pay close attention to these styles. 
First up, the new Tech Messenger ($192). The bag is a clever take on messenger bag with a key feature for the mobile workforce. The bag is able to stand on its own and becomes a mobile workstation giving you easy access to bag's pockets and includes compartments for your laptop, tablet, and built-in cable management. 
Up next is the Gym/Work Bag ($184), a perfect bag for the hard working fitness freaks out there. Alongside room for your tablet and laptop, the bag has a ventilated shoe compartment, moisture-resistant lining, and a hidden security pocket in the floor of the bag.