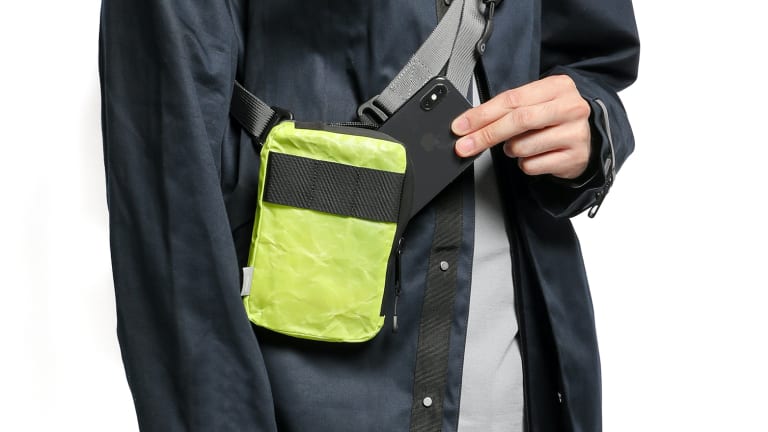 DSPTCH's Dyneema Unit Pouches are the perfect everyday carry companion
A rugged and waterproof space for your small essentials.
DSPTCH's new Dyneema Unit Pouches help to offload your stuffed pockets with a space that can accommodate small essentials like a smartphone, wallet, keys, and that prized bottle of hand sanitizer. Constructed out of lightweight and waterproof Dyneema Composite Fabric, the pouches come in a Fidlock version with a magnetic closure system that can easily be opened with one hand or a zippered version with waterproof zips. The pouches also feature a versatile attachment system that lets you clip it onto a bag, belt, or even slung over your body with their optional Utility Sling. 
$68, dsptch.com