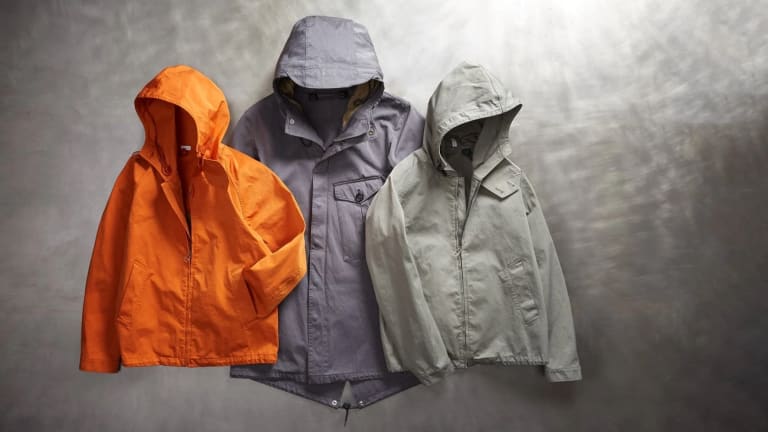 Division Road just stocked an exclusive collection of jackets from Ten C
The luxurious pieces are made from the brand's proprietary OJJ fabric.
Combining influences and from vintage military pieces and classic sportswear, Ten C has become one of the benchmarks in high-end technical outerwear. The company has teamed up with Division Road on an exclusive collection of styles that are made from the brand's signature OJJ fabric. If you're not familiar with OJJ, Division Road describes it: 
"To craft a Ten C piece in this unique and exclusive fabric, the garment is mathematically cut and sewn with larger proportions, then goes through a precise boiled dyeing process that shrinks the piece while saturating the color. This results in a structured fabric that is completely waterproof and allows the garment to mold and patina through years of extreme use."
This material has been used in five styles: the Cyclone Parka, three anoraks, and our favorite, the Flight Jacket. The Flight Jacket is not only made from their Original Japanese Jersey but it's based on the iconic MA-1 bomber jacket that was issued to the US Air Force and Navy back in the 1950s and 60s. 
---
$1,150-$1,525, divisionroadinc.com