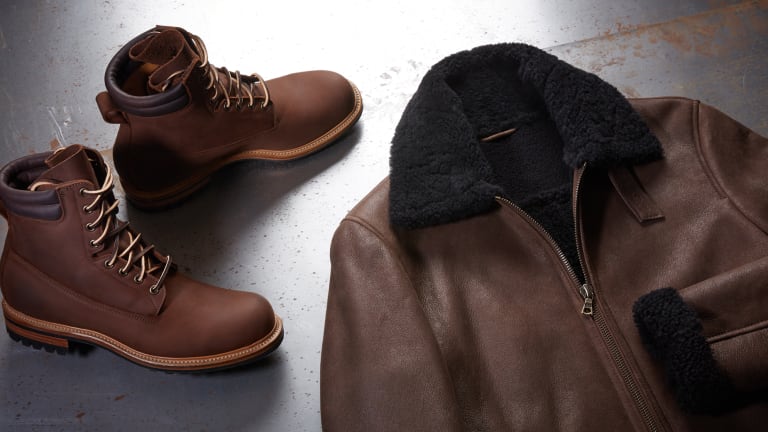 Division Road revisits two timeless pieces for its latest release
The shop relaunches a classic pair of boots from Viberg and a matching bomber from Cromford Leather.
Seattle-based Division Road revisits two collaborative pieces from the archive with a reissue of their Hurricane Espresso Shearling Flight Bomber from Cromford Leather and the Tobacco Chamois Hiking Hunter from Viberg. Whether they're paired together or worn separately, each style is a timeless investment piece that will not only wear beautifully in time but will also certainly become a favorite for years and years to come. The jacket from Cromford Leather is both refined and luxurious and perfect for everyday wear during the colder days of the season while the Vibergs offer the styling of a rugged outdoor boot combined with the meticulous detail and construction that the Canadian bootmaker is known for. 
Available at 10AM. 
---