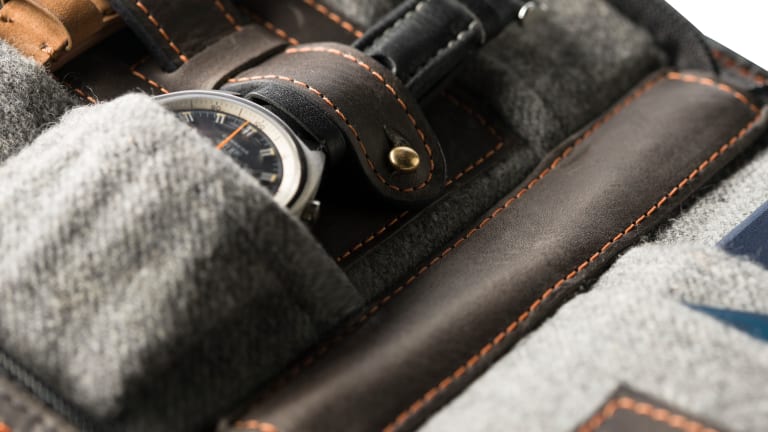 Discommon's Watch Wallet
A marrying of high-tech materials and traditional craftsmanship to create one hell of a watch case.
Most watch cases are fairly simple. When it comes down to it, these cases are more like watch covers than something that actually provides any real protection for your precious timepiece. Newcomer Discommon wants to solve that issue with their "Watch Wallet", a travel case that properly stores your favorite wristwear, but does it with the same material that delivers lifesaving protection for everyone from motorcyclists to the military.
This protective material is called D3O and it lines the entire wallet, surrounding it in a flexible material that hardens upon impact. As for the sizing, the pockets are elastic to stretch over a variety of watch sizes and you've also got other pockets for an additional strap and a passport. 
$380, available now at discommon.com