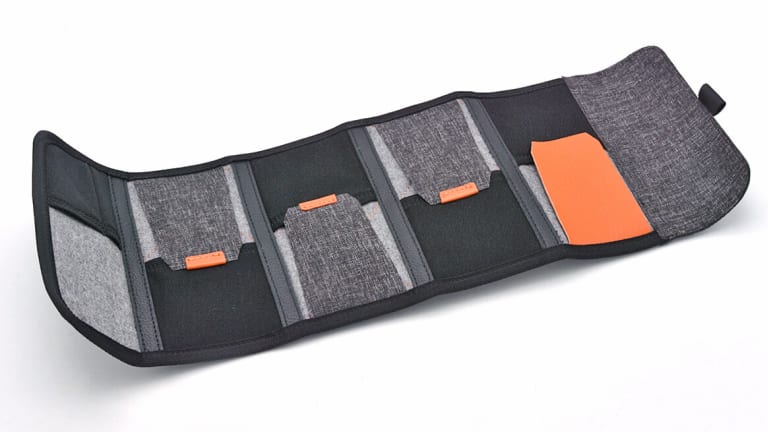 Discommon releases their second-generation Watch Roll
The new roll gets sleeker and more affordable.
If your watch collection grew this Christmas it might be time to invest in a new watch roll to protect your prized possessions. Discommon has refined its watch roll with a second-generation model that adds some new details and refinements. The Watch Roll 2 now has painted edges, new hardware, a thinner layer of impact protection, layers with tighter laminating, and the exterior is now wrapped in black or grey calf hide leather.
$190, discommon.com