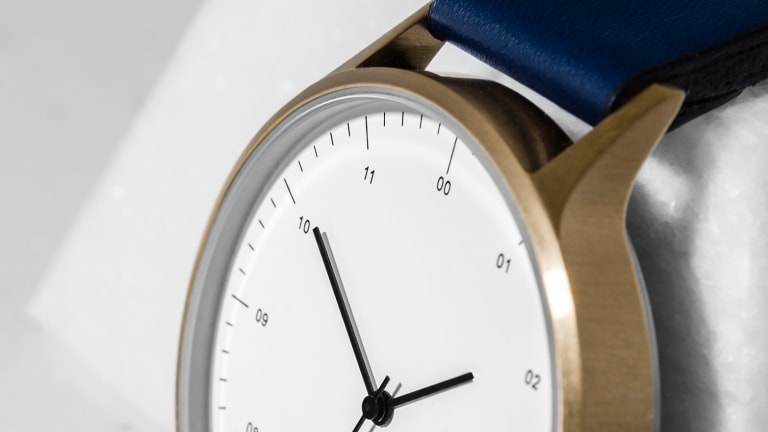 Instrmnt and online design publication Dezeen launch a limited edition watch
Time-telling minimalism.
With their ultra minimalist designs, Instrmnt could not be more of a perfect partner for Dezeen's first watch collaboration. The watch is based on the styles in the company's 01 collection, which has been updated with a gold stainless steel case that is perfectly matched with a navy blue leather strap. What's really fun is how you receive the watch. The 01-DZN comes "exploded" with the strap, case, and pins separated so you can put together the watch yourself with the included tool. 
$231, Dezeen