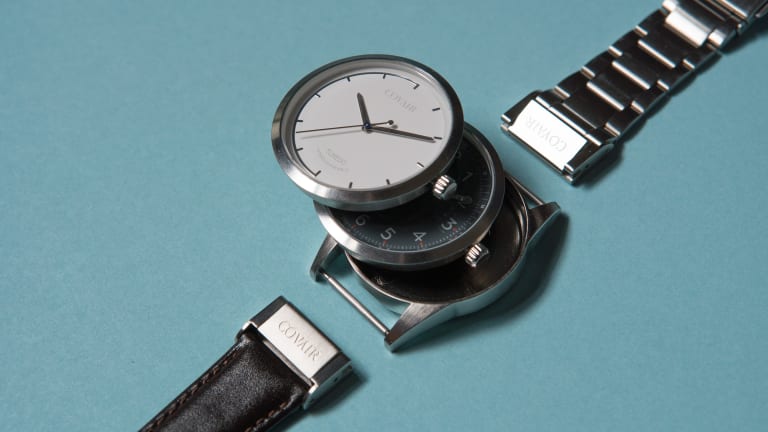 Covair's affordable and interchangeable Timepieces
A whole lot of watch for not a whole of bank.
So you've decided the Apple watch isn't for you, but you still find yourself with a naked wrist and an appetite for some shiny new wristwear. Newcomer Covair has got you covered with a unique new watch that lets you instantly swap out the straps and faces without the help of any tools.
Thinking about going with a more minimal dial? Just simply pull the watch face out and swap in your preferred dial. Easy as that. The case uses magnets that are strategically placed to cause no harm to the movement while still maintaining a secure fit. 
Swapping out straps is just as easy. Just pressed down on the link to hook the strap or bracelet onto the springbar and you're ready to go. 
A limited run of 100 "First Supporter" watch sets that contain a watch base, two watch face inserts, leather strap, metal bracelet, and a NATO will cost you only $129 when their Kickstarter launches at 8am and will eventually hit its regular price of $179, which is still a steal. 
Find out more about Covair at Kickstarter.com