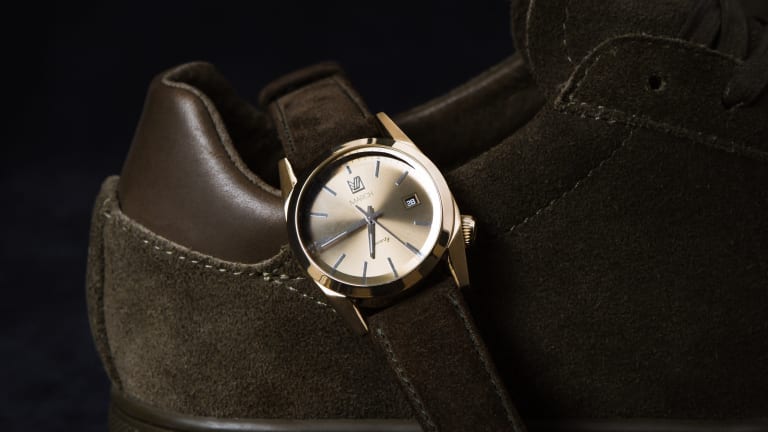 Clae releases a collaboration with French watch brand March LA.B
The collaboration will feature a special edition shoe and watch.
Clae is showing its appreciation for the horological world with a collaboration with March LA.B for Fall '18. The collaboration will feature their popular Bradley silhouette in a tonal, top-to-bottom olive colorway and a matching watch. The watch is the March LA.B's new Seventy design that features a classic watch size at 36mm, a gold case, an interchangeable olive perlon strap, gold dial, and quartz movement. 
The watch will be available on September 15th at select stores worldwide and March LA.B boutiques.