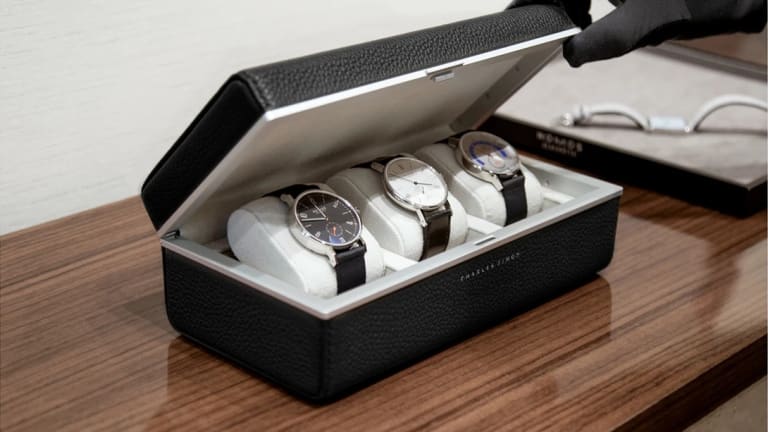 Charles Simon releases a travel version of their luxuriously minimal watch case
A subtle yet bold home for your precious wristwear.
We've seen quite a few watch cases lately but if there's one that takes the cake, it has to be the new Eaton Watch Travel Case from Charles Simon. A three-watch version of their larger Watch Case, the box is both bold and minimal in its design with a case wrapped in young bull leather and a delicate lining of Alcantara to gently hold and protect your watches. Made in Canada, the case is finished in their signature aluminum trim, adding a subtle flash of metal that perfectly complements its leather exterior. 
$890-$1,190, charles-simon.com