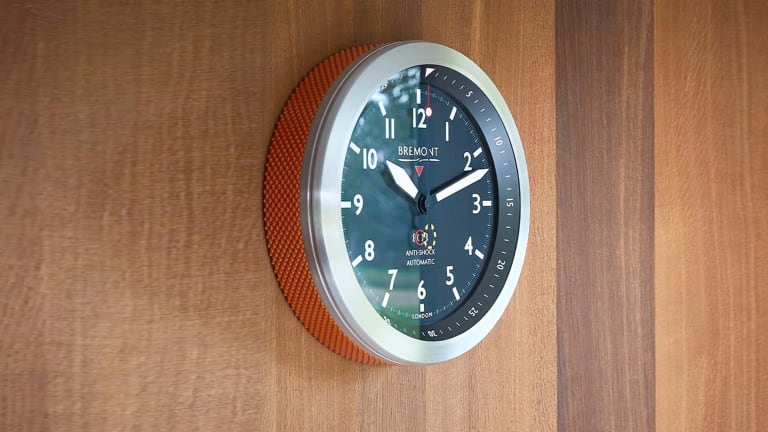 Bremont turns its MB model into a striking wall clock
The company's signature orange knurled barrel makes a big statement in a jumbo-sized format.
Bremont's original MB has certainly become one of its most recognizable models for its exclusivity to its owners who have had to have ejected from a Martin-Baker ejection seat. The watch is now sold in variations that are available to the general public and now its bold styling comes in a larger-sized wall clock. Available in limited numbers, the Fawley Wall Clock features elements of the MB with details like the vibrant orange knurling that encircles the housing and the ejection handle-inspired second hand. 
$895, bremont.com