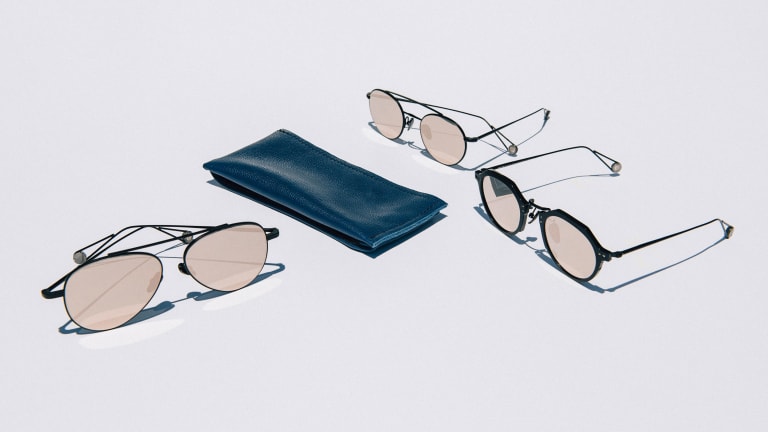 Black Optical releases its first collaboration with France's Ahlem Eyewear
Inspired by Oklahoma architect, Frank Wallace.
Ahlem Eyewear has been turning a lot of heads in the eyewear space with their sleek frames that are minimal, yet bold and fashion forward. Oklahoma's Black Optical took notice and is teaming up with the French label for its first collaboration. The inspiration for the line comes from the gleaming structures of Oklahoman architect, Frank Wallace. The collection features three styles that feature all-black frames wrapped around a flat, 18-karat gold mirror lens. 
$650, blackoptical.com