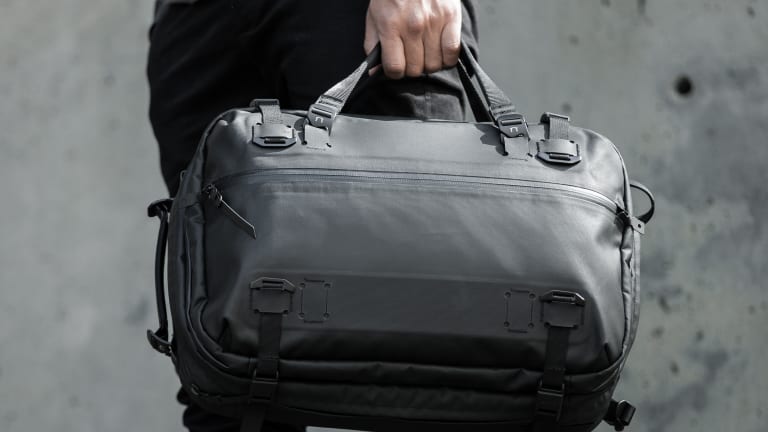 Black Ember's Forge pack is a 3-in-1 that can instantly transform into a spacious travel bag
This 20L bag can expand into a spacious 30L carry-on.
Black Ember is offering its take on the 3-in-1 with its new Forge bag that places a larger focus on your travel needs. In its standard configuration, the 20L bag can be used as a briefcase, backpack, or shoulder bag that uses a 'Butterfly Back-Panel' that can hide the bag's straps when you want to use it as a briefcase. Pull on the bag's hidden zipper and the Forge instantly expands into a 30L bag to free up enough room to turn it into a carry-on that can hold up to a week's worth of clothing and accessories. Available in their three-layer Microhex waterproof fabric or black camo Multicam Cordura, the bag also features YKK AquaGuard zippers, magnetic compression straps, and a strap that can slide over your luggage handle. 
Forge will be available this December can be pre-ordered now on Kickstarter. 
$179, kickstarter.com