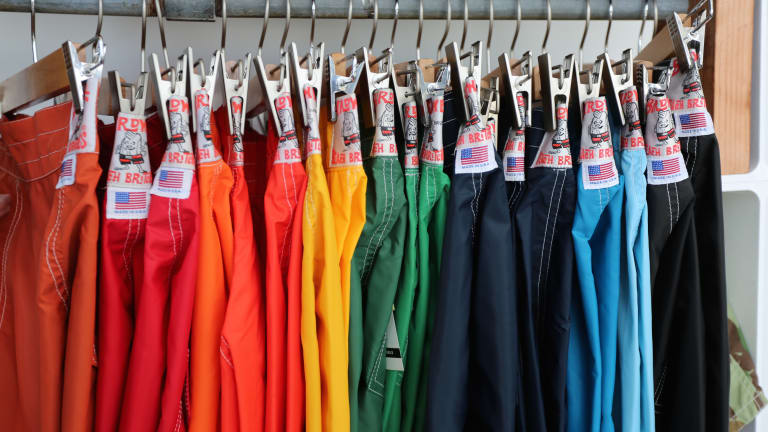 Birdwell opens its first standalone retail store
The 54 year old surf brand opens a new space in Manhattan Beach, CA.
So you've made your way to the west coast and look at out into the bluebird skies and realize that you have come to California without a good pair of trunks. What to do? Well, there's a new shop in Manhattan Beach, CA where you'll find everything you need to enjoy a couple days of surf and sun. Y
You'll have a wide array of shorts and shirts to choose from and if you can't find the style you want, Birdwell will ship that style directly to the store in 24 hours. And if you want something truly special, the company can whip up a custom creation to be handcrafted at their Santa Ana factory. The new Birdwell store is located at 1300 Highland Street, Unit 106 Manhattan Beach, CA 90266.