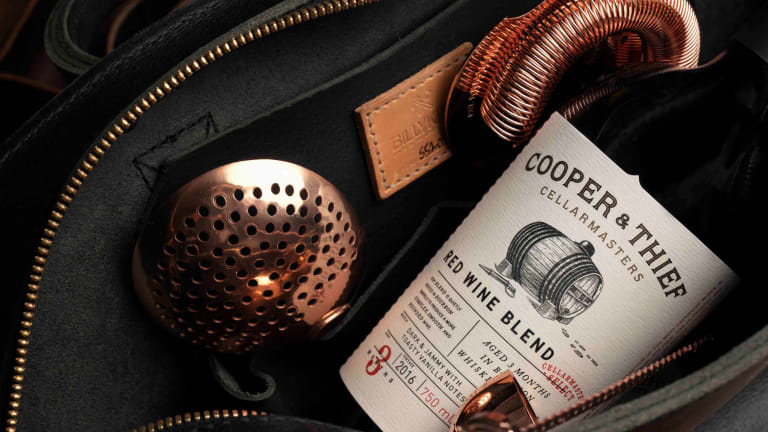 Billykirk and Cooper & Thief assemble the perfect mixology kit
The limited edition bartender bag has all the tools you need to craft the perfect drink.
The winemaking rebels at Cooper & Thief have teamed up with the leather experts at Billkirk to create a limited edition Bartender Bag. Constructed out of full-grain leather, the bag features a reinforced bottom, hand-hammered copper handle rivets, and a matching kit of copper-plated bar tools to help you build your favorite cocktails. The limited-edition bags are individually numbered and also feature a secret leather flap to keep a bottle of Cooper & Thief discretely tucked away and ready to go. 
$250, billykirk.com