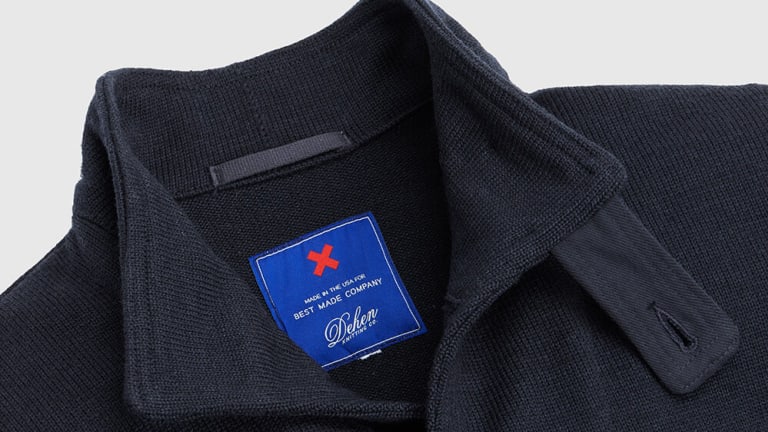 Best Made and Dehen's Submariner Coat took two years to develop and is cut from 3 lbs of worst wool
The jacket is based on a rare jacket design from the U.S. Navy.
Best Made and Dehen cut no corners when it came to created their new Submariner Coat. The jacket is based on a rare and hard-to-find U.S. Navy submariner's coat and has been in development and testing for two years. Cut from 3 lbs of worsted wool, the densely knit coat is made in the USA and features a high collar with a button throat latch, two hip patch pockets with button closure, and corozo buttons throughout the jacket. 
$468, bestmadeco.com