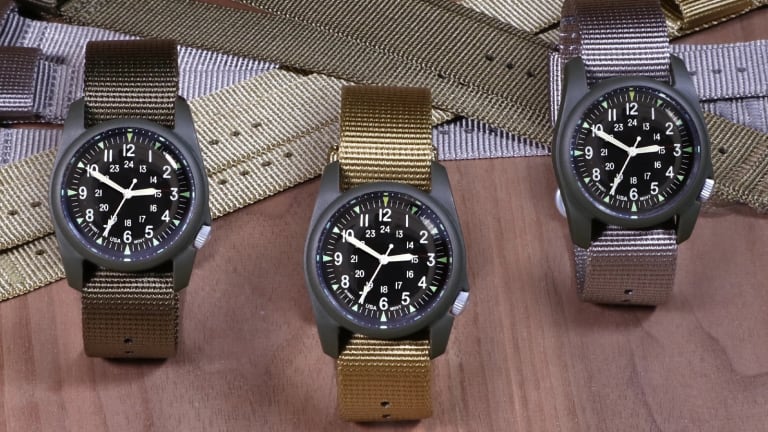 Bertucci's A-2RA Retroform captures the spirit of 1960s field watches
The watch features a patented unibody 40mm case.
Bertucci is taking it back to the field watches of the past with an affordable new timepiece called the A-2RA Retroform. The watch features a durable 40mm case made out of fiber-reinforced polycarbonate in a military-style matte olive drab finish. Assembled in the US, the watch also features a Duraform domed crystal that is both impact and fingerprint resistant, an Active Comfort Retroform nylon band, and it's powered by a quartz movement with a five-hour battery life. 
---
$140, ultimatefieldwatch.com