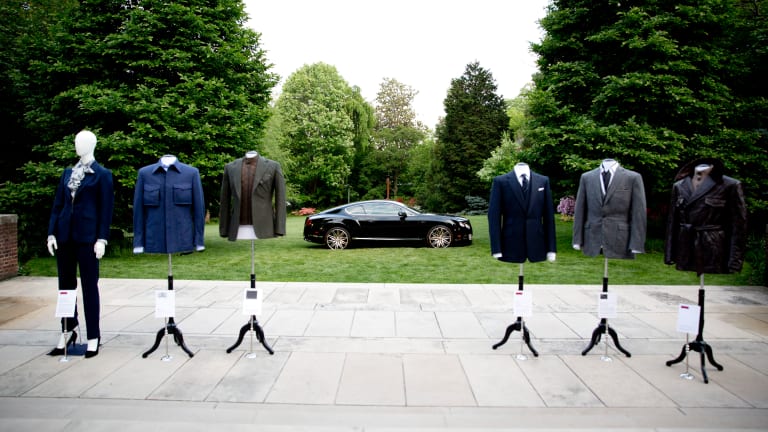 Bentley presents Intelligent Details: The Bespoke Driving Jacket
Bentley gathers the avengers of suitmaking for a special exhibition.
Bentley has called upon some of the world's finest suitmakers to take part in the 'Savile Row and America: a Sartorial Special Relationship' exhibition in Washington D.C. and the end result is a collection of suiting pieces that are right at home in the cabin of Bentley automobile. 
The company teamed up with four icons of London's Saville Row: Dege & Skinner, Gieves & Hawkes, Henry Poole, and Huntsman. The four houses have come up with their interpretations of the classic driving jacket, blending traditional suitmaking techniques with a modern twist. 
After the exhibition each of the pieces will travel back to England to their respective houses where they will be available to customers for private commission. See each of the styles in our gallery below. 
More on Bentley at bentleymotors.com