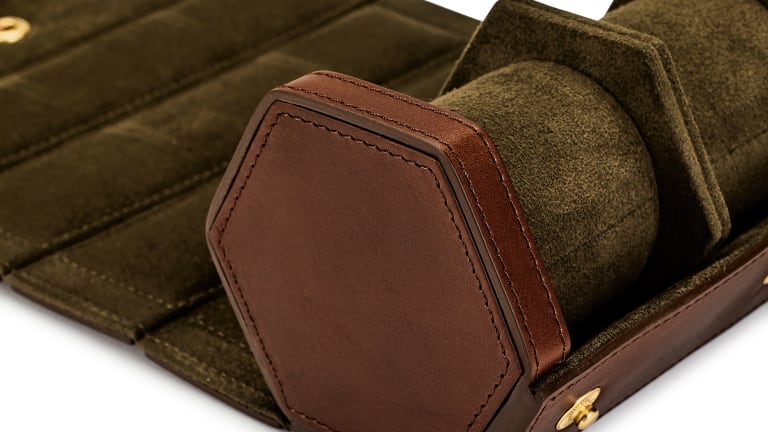 Bennett Winch crafts the ideal watch roll for the discerning traveler
Jet-setting watch lovers will appreciate the roll's thoughtful design choices.
There are plenty of travel cases for watches out there but this Watch Roll from Bennett Winch might be the most cleverly designed options yet. Designed with the help of Wei Koh, globe-trotting watch-lover and founder of the Rake and Revolution, the roll is sure to become a favorite of watch-loving travelers all of the world. Its hexagon shape isn't simply for looks, it ditches the traditional cylindrical shape of typical watch rolls so it can stand upright and when unrolled leather panels create a flat surface to rest or display your watches on. Constructed out of Italian leather, the roll also features a Kevlar layer for strength and water-resistance and the Alcantara lining reduces any potential for scratches or scuffs. 
$775, bennettwinch.com