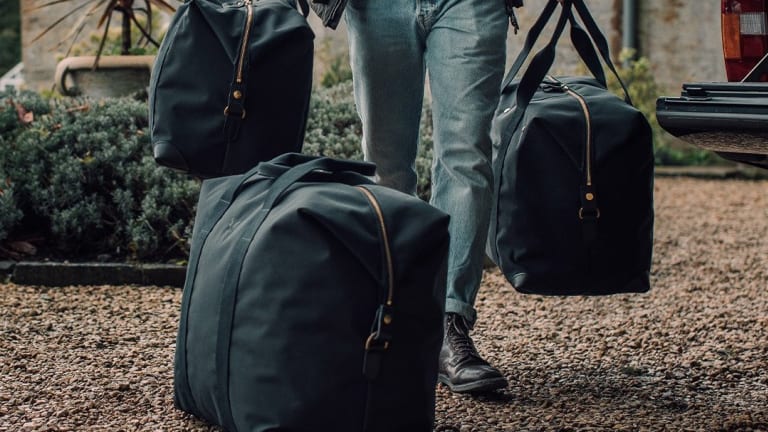 Bennett and Winch's new Cargo bags are perfect for the one-way road trip
The bags come in sizes up to 125L.
Bennett and Winch have just released the perfect range of road trip bags with their new Cargo collection. Available in three spacious sizes, each bag is built to haul heavy loads with its high-performance waterproof Italian nylon construction that can also be folded up and packed flat for storage when it's not in use. Made in England, the bags also feature military-grade cotton webbing, Tuscan leather trim, welded brass hardware, and a waterproof pouch for your valuables or laundry. 
$455-$1,350, bennettwinch.com