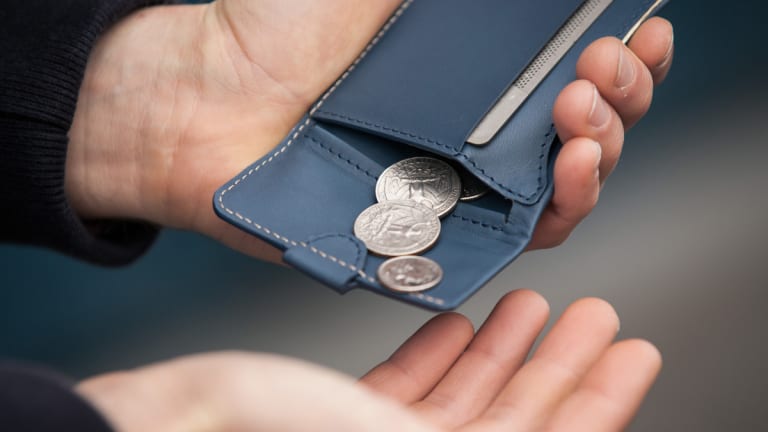 The Bellroy Coin Fold
Time to stop your pocket from jingling down the street.
As much as we'd like to keep our wallets as light as possible, many people around the world still rely on a palm full of coins to get through the day. Now, there aren't a lot of wallet options that accommodate this need, but Bellroy has come through with a slimmer wallet option that gives you the best of everything: the slimness of a card case, the utility of a billfold, and of course, a pocket for all your change. 
If you're an international traveller then you know exactly how much the rest of the planet still loves their pocket change. Bellroy's new wallet is ideal for those scenarios with room for all your cards, cash, and a clever pouch to give you quick access to all your coins. It also has a flap to keep it all secure and it even has a sim card pocket to store an extra card for your travels. 
$100, Bellroy