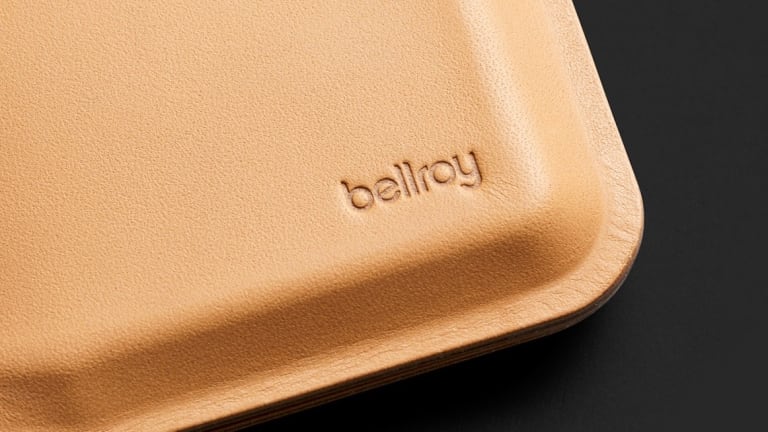 Bellroy reveals their most advanced wallets yet
The Apex line features stitchless designs that are molded and heat bonded.
Bellroy has revealed the next evolution of their wallet line with a new collection called Apex. The wallets are completely devoid of stitches and instead use a bonding technique with die-cut leathers that are molded and heat bonded into a seamless construction. This allows for a slimmer profile and a cleaner design while retaining the same functionality that the brand is known for. The Apex Slim Sleeve (above - $129) can fit 4-11 cards as well as folded bills and it also has RFID protection and magnetic closure. 
The new collection also features a Passport Cover ($159) with the same sleek and slim construction as the Slim Sleeve with room for a standard passport and a few other necessities. These necessities include a micro pen for when you need to quickly fill out a form, a quick access compartment for folded bills, and just like the Slim Sleeve it's got RFID shielding and a magnetic closure to keep it all locked down and secure.