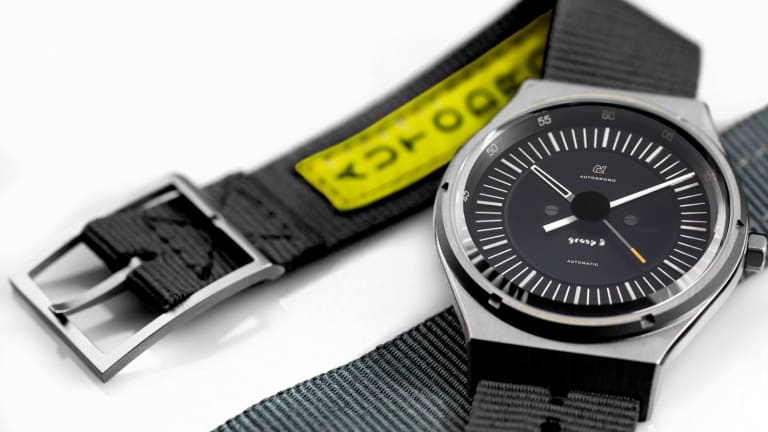 Autodromo takes it back to the '80s with their Group B Watches
Inspired by the high-tech racing advancements of the 80s.
Always drawing from motorsport history, Autodromo looks to the Group B era of rally racing to inspire the lightest watch in their collection. The Group B watch is crafted from a two piece, 39mm case constructed of titanium and stainless steel. The case houses a Miyota automatic movement, all of which weighs in at just 52 grams. The technical styling continues to the dial where you'll find a high-contrast markers that echoes the design of the tach on a Lancia 037 Rally car. The watch comes with a hand-crafted aluminum case and two straps: one grey strap and an extra strap matching the color of the dial. 
$925, Autodromo