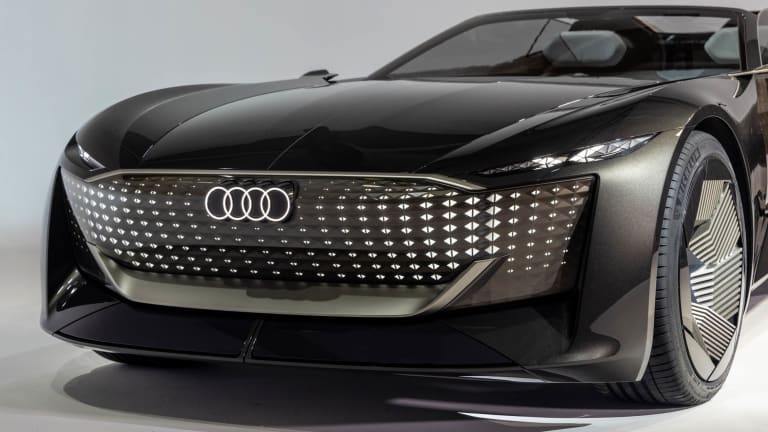 Audi unveils the Skysphere Concept
An electric-powered luxury roadster.
Audi unveils a new family of electric-powered concepts with a bold design language that launches with a stunning luxury roadster. Skysphere brings together grand touring and a sporty driving experience with a unique feature that can adjust the length of the car by almost 10 inches. It can also tweak the ground clearance by .3" inches to enhance the ride comfort. Shortening the wheelbase puts the Skysphere in "Sports" mode, adjusting the handling for a more agile ride or you can activate the "Grand Touring" driving mode for more legroom and an autonomous driving experience. The car is powered by an electric motor that produces 623 hp and 553 lb-ft of torque and still manages to offer a respectable range of over 300 miles on a single charge. 
---