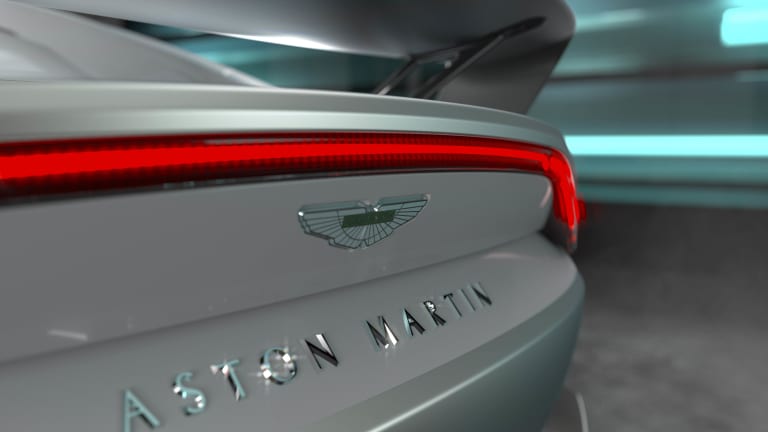 Aston Martin reveals the already sold-out V12 Vantage
It will be the last time the Vantage will be powered by a V12.
Aston Martin's signature 5.2L V12 is going to power the Vantage for one last time with a final edition that's already sold out. The new V12 Vantage is the line's most powerful iteration ever, producing 690 hp and 555 lb-ft of torque. This translates to a 0-60 time of 3.4 seconds and a top speed of 200 mph. Power is sent through an 8-speed ZF transmission and a mechanical limited-slip differential at the rear while model-exclusive transmission tuning ensures that gear shifts and overall drive feel are perfectly balanced at all times. 
It's also paired with a new adaptive damping suspension system with new anti-roll bars, bushes, springs, and damper assemblies and suspension spring rates and stiffness have been increased to improve driving dynamics. Applying the ultimate stopping power to the car is a standard set of lightweight carbon ceramic brakes with a six-piston setup at the front and a four-piston setup at the rear. 
And being the final edition, the sleek supercar is enhanced with a number of exterior upgrades to help it speed off into the horizon in dramatic yet functional fashion. The V12 Vantage has a widebody design that is 40mm wider than the standard version and an extensive array of carbon fiber upgrades, a new front bumper design, a full width front splitter, larger grille, an integrated rear diffuser and a large rear wing all come together to optimize downforce and cooling. 
300 V12 Vantages have been produced and the entire run is already sold out. Deliveries for customers begin sometime in Q2. 
---