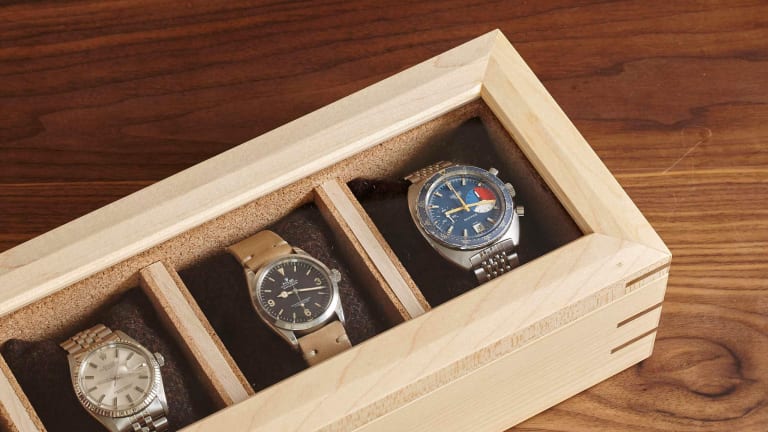 The Analog/Shift Flatiron Watch Case
Every great watch deserves a good home and we're not just talking about your wrist.
The watch experts at analog/shift have the perfect home for your prized timepieces. Their Flatiron Watch Case is a meticulously crafted American Maple and Walnut wood case milled by hand in New York City. Each case is finished with brass hardware and miter joints with contrasting splines at every corner. Each of the five compartments are lined with semi-soft cork that can fit up to 44mm size watches and you can choose from three watch pillow styles that are handsewn from suiting wools.
$395, analog/shift