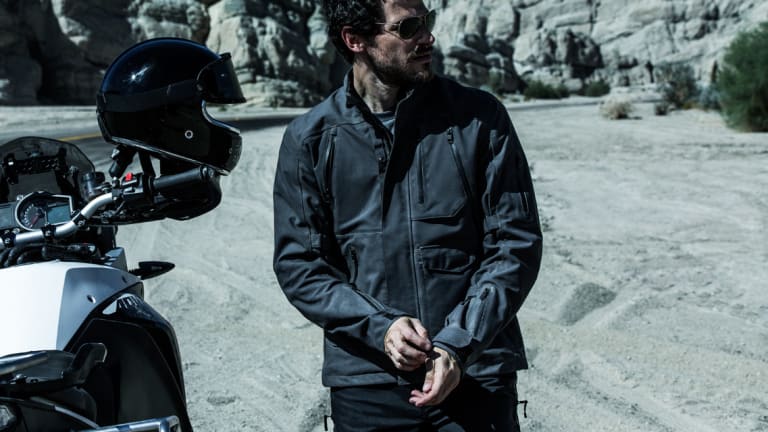 Aether's 2015 Motorcycle Collection
Motorcycle apparel done right.
Aether just unleashed their new collection of Motorcycle apparel and they've gone to the next level with two new well designed jackets and a new pant. The flagship piece in the collection is their Expedition Jacket, a serious piece of gear made from a tough 3-layer Japanese field nylon that is abrasion-resistant, waterproof, and breathable. 
It's also double layered at the critical impact points in the jacket and the jacket is fully seam sealed to lock out any water or moisture. The jacket's protection comes via D3O which has shock-absorbing padding placed in the shoulders, elbow, back, and chest. It also has a comprehensive array of venting to keep you cool and it's designed from the ground up for long distance riding.
The jacket is compatible with their Expedition pant which can zip to the jacket to create a full body suit and they've also released the Loop Jacket which is more of an urban-focused design with clean aesthetics while still delivering serious D3O protection.