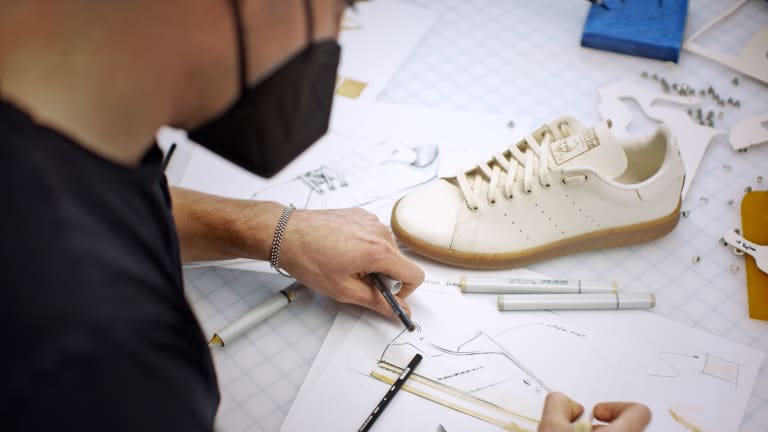 adidas reveals the first shoe made out of Mylo
The mushroom-based material is designed to mimic the soft and supple properties of leather.
adidas is launching a new Stan Smith that is nothing like they've ever released before. The concept shoe is the first to be made out of Mylo, a material made out of renewable mycelium, which are the underground roots of mushrooms. The material required for this shoe takes less than two weeks to grow and uses a high-tech vertical agriculture process that allows for the mycelium to grow in a space-efficient system. The shoe's outer upper, heel tab overlay, and branding are made out of the material while the midsole is made out of natural rubber. 
The Stan Smith Mylo looks to be an experiment at the moment and the brand has not yet announced whether or not the shoe will go into production.
---