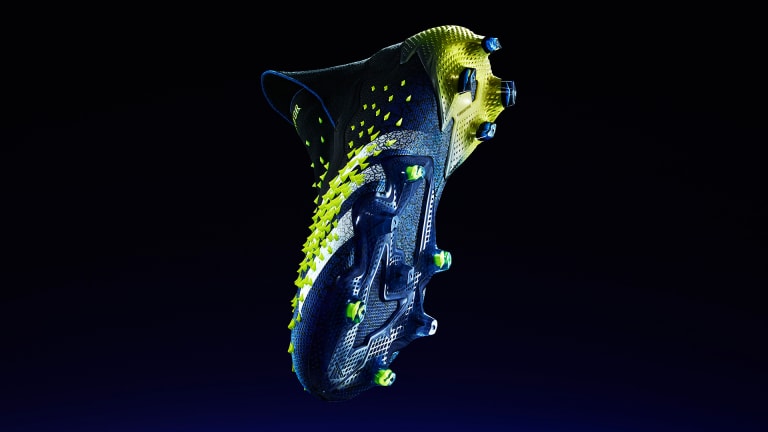 adidas' latest Predator gets wrapped entirely in Demonskin
The football boot has full Demonskin coverage for optimal ball contact.
adidas debuts its latest football boot with a radical design that wraps the entire boot in their Demonskin technology. The new Predator Freak has a surface covered in rubberized Demonskin spikes that are placed in strategic locations where the foot makes the most contact with the ball. These contact points enhance ball control and the new silhouette features a split-cut collar that increases its wearers range of movement and the laceless Primeknit upper and two-piece sock makes for easier entry and a more secure fit. 
---