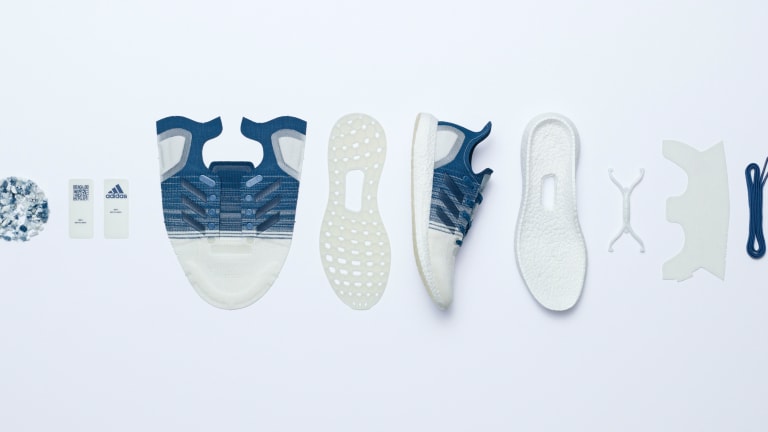 adidas continues its mission to perfect a 100% recyclable shoe running shoe
FUTURECRAFT.LOOP enters phase 2.
Released in April, the beta test run of adidas' FUTURECRAFT.LOOP went out to a select group of 200 people who have put the shoes through its paces to test the brand's 100% recyclable running shoe. Less than eight months later, the shoes have been sent back to put their circular product concept to work with the introduction of their Phase 2 shoes. The Phase 2 sneakers were made from the first generation shoes, which were melted and manufactured into new pellets to create their updated model with a fresh new design with a faded blue upper. Virgin TPU material was used to create the new midsole and upper components and the style remains 100% recyclable. 
adidas hopes to have a consumer version of the shoe ready by 2021.