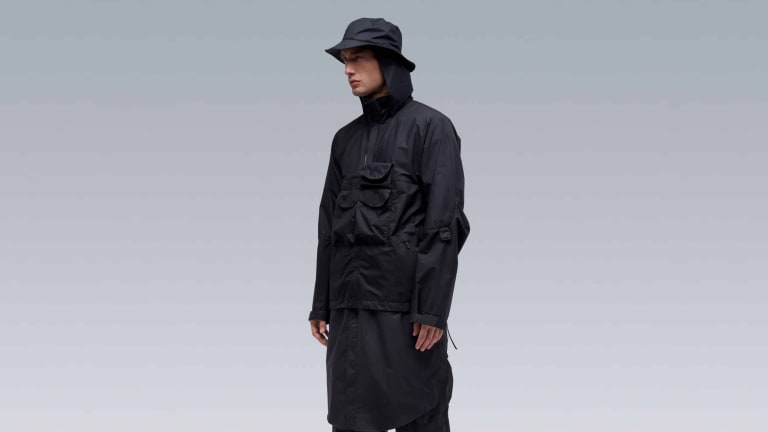 Acronym updates the J28 in Gore-Tex Infinium Windstopper for spring
An iconic Acronym piece in unlined 2L Gore-Tex Windstopper fabric.
Acronym has updated its popular J28 hardshell with a new model in lightweight Gore-Tex Infinium fabric. The latest evolution of the jacket has an almost endless array of features such as an integrated and removable storm hat and a new RainDrop front apron for enhanced coverage against wet conditions. The jacket also has the standard Acronym features such as Forcelock for magnetically attaching earbuds and a JacketSling that lets you remove your jacket and secures it to a strap so you can wear it across your chest. 
---