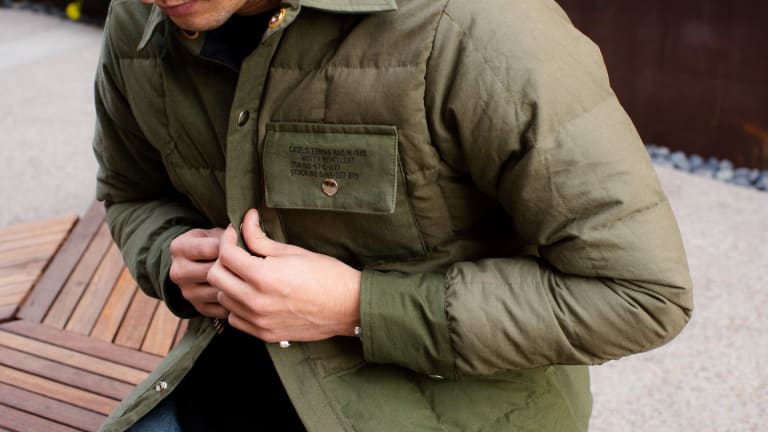 3sixteen closes the year off with a Down Shirt from Crescent Down Works
Just in time for winter .
3sixteen is ending the year right with its latest collaboration with Seattle-based Crescent Down Works. The company created a new version of their Down Shirt silhouette, a solid winter layer packed with 5oz of 700 fill power goose down. The shell of the jacket is constructed out of vintage military fabrics with each panel specifically cut and arranged by hand to create a patchwork-like look with varying shades of olive. This also means that no two jackets are alike. 
$650, 3sixteen.com