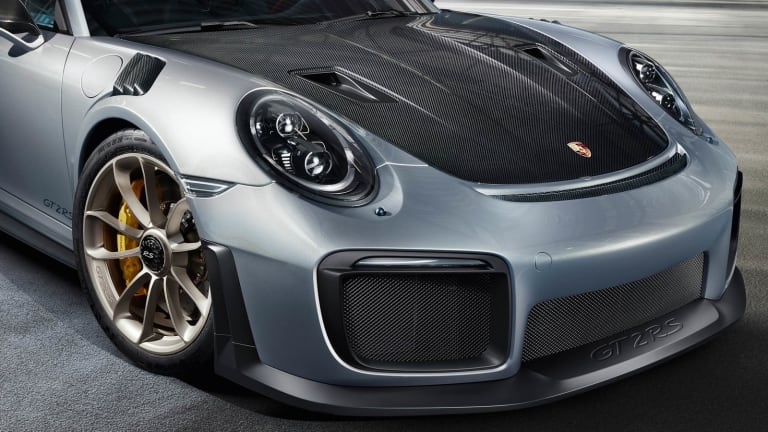 Porsche officially unveils its most powerful 911 ever
The new 911 GT2 RS features a 700 hp engine and a top speed of 211 mph.
Though it made its worldwide debut at E3, Porsche has waited until the Goodwood Festival of Speed to make the official announcement of its most powerful 911 to date: the new 911 GT2 RS. The 3.8L flat biturbo produces 700 hp and will shoot from 0-62 in 2.8 seconds while screaming toward an absolutely insane top speed of 211 mph.
To get that level of speed, Porsche's turbochargers are complemented with an additional new cooling system that sprays the charge-air cooler with water to lower the gas temperature and maximize performance. It will also feature a specially-tuned seven-speed PDK double-clutch transmission, titanium exhausts, rear-axle steering, and an optional Weissach package that saves about 66 lbs using a variety of of carbon fiber reinforced plastic and titanium.
The 2018 Porsche 911 GT2 RS will hit dealer showrooms early next year. 
$293,200, porsche.com