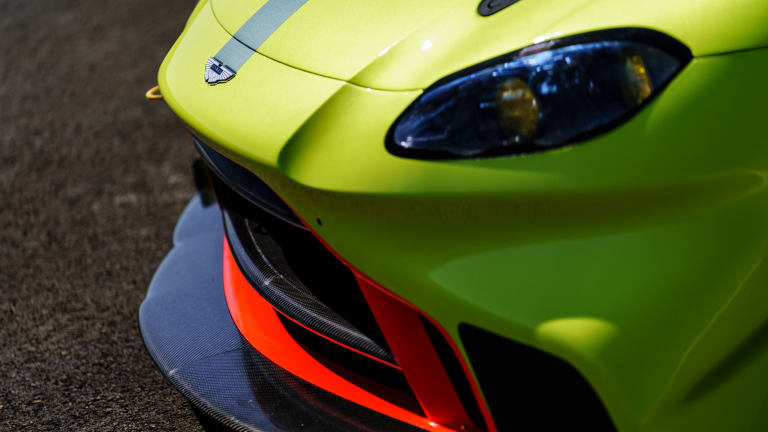 The next-generation Aston Martin Vantage shows off its racing side
The neon yellow racer joins the reveal party.
Aston Martin's big reveal party for the next-generation Vantage also marked the unveiling for their latest race car, the Vantage GTE. The new GTE is the successor to the V8 Vantage GTE, which is their most successful competition car. Based on the new Vantage, the new GTE has been built to meet the FIA's GTE class specifications and has already seen over 8,000 miles of testing to get it ready for the FIA World Endurance Championship. 
The car is powered by a Mercedes-AMG-sourced 4.0L V8 that has been specially tuned by Aston Martin's in-house racing engineers. They've also teamed up with Alcon to work on their braking system, Öhlins for the car's suspension, and Michelin to create custom tires to take full advantage of the Vantage's new capabilities.