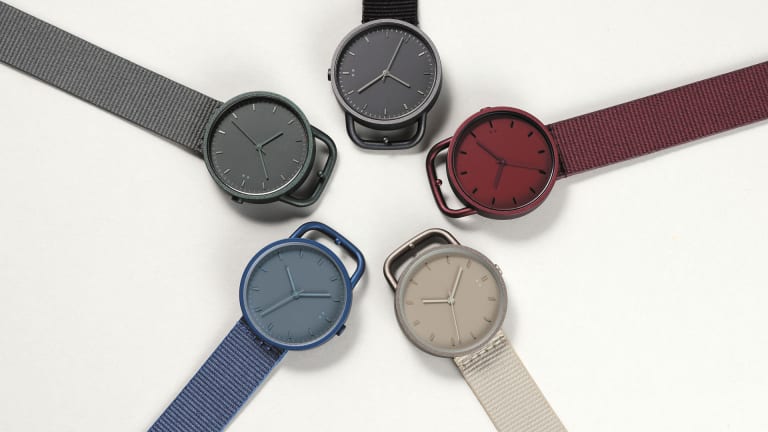 10:10 by Nendo launches a monochromatic collection of Buckle timepieces
A colorful new collection from the acclaimed Japanese design studio.
When 10:10 by Nendo created the Buckle, the company wanted to create a watch that simplified how you fastened a watch strap. Inspired by a belt, the strap slips into the hoop and secures onto a hook just like a belt. This season, the company has released the watch in a collection of monochromatic colorways. The watch features a 36mm stainless steel case with a quartz movement and a fabric strap that matches the watch case. 
---