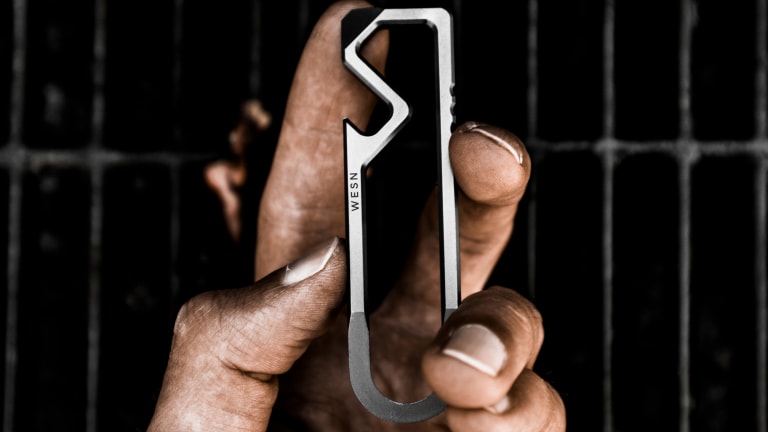 Wesn releases its first multi-tool with its minimalist MT
The MT is milled out of lightweight titanium.
When you think of multi-tools, the Swiss Army Knife is probably the first thing that comes to mind. Wesn's new MT takes the exact opposite approach, bringing a handful of tools into an incredibly simple form, carefully milled from lightweight titanium. Available in black or titanium, the minimalist multi-tool features a bottle opener, a flathead screwdriver/scraper, and a pry bar. No extra bits or bobs here, just the essentials in a tool that will last a lifetime. 
---
$40, wesn.com