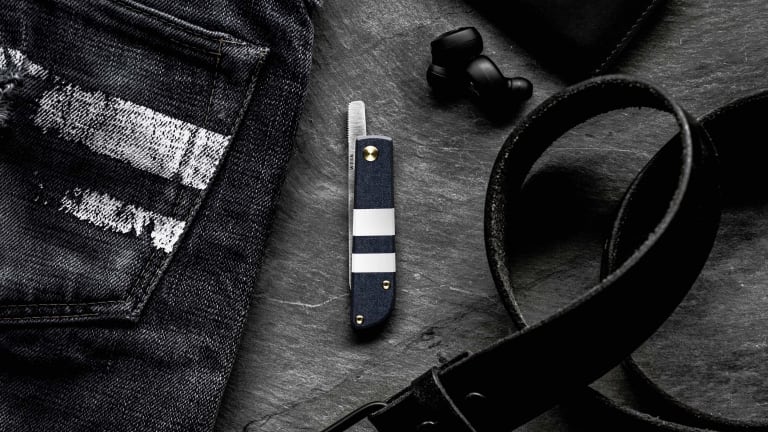 Wesn created a new pocket knife with a handle made out of genuine Momotaro denim
The knife will only be available until May 27th.
Wesn has teamed up once again with Momotaro in Japan to create a pocket knife that uses actual Momotaro denim. Based on their Samla design, the knife's handle features one side made out of titanium while the other side features Micarta made out of 12oz Momotaro denim with a pink G10 liner. The ultrathin knife also features Momotaro's signature stripes, a Sandvik 14C28N blade, phosphor bronze washers, and a non-locking friction folder design. 
The Samla x Momotaro Jeans collaboration is part of their current Kickstarter campaign, which has already met its funding goal and is taking orders for the knife until May 27th. 
---