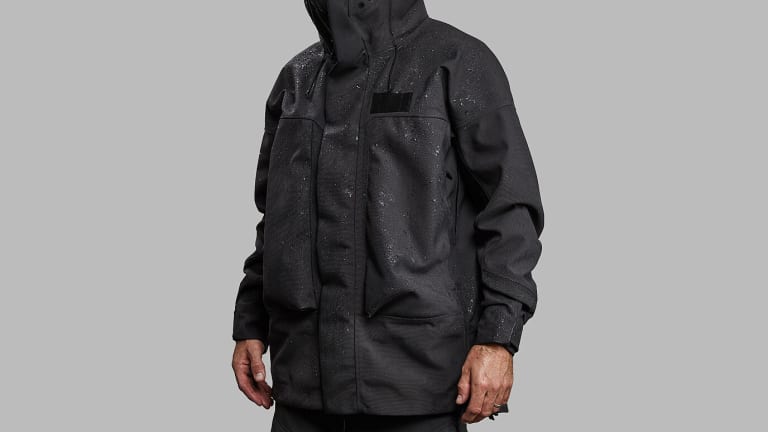 Vollebak's 100 Year Jacket is overengineered to shield you from the wettest of weather scenarios
The jacket is waterproof to 43,000mm.
Using a material that is designed to withstand when water is firing at you like bullets at high speed on motorbike, Vollebak's 100 Year Jacket is designed to keep you dry through the wettest conditions on the planet. The jacket is constructed with a 3L fabric from Schoeller and is waterproof to 43,000mm and to put that in perspective, the average high-end snowboarding jacket is rated to 20,000mm. The material is also temperature regulating and features abrasion resistance, waterproof zippers, external and internal storm flaps, an ocean racing-style hood, and its shoulder and sleeve construction designed to give you a full range of motion. 
$895, vollebak.com