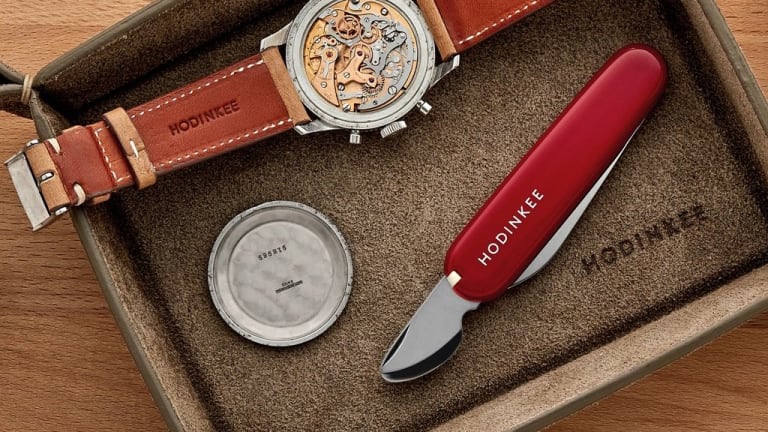 Hodinkee adds a special tool to Victorinox's iconic Swiss Army Knife
The Watchmaker limited edition has a tool for those who want to give their movements a closer look.
The traditional Swiss Army Knife is more typically more than anyone would ever need in a multi-tool. Hodinkee has created their own Watchmaker edition of the knife with a curved stainless steel blade that makes it extra easy to remove the caseback off of a watch to get a closer look at its movement. It also has the standard set of essentials: a two-inch knife, tweezers, and a toothpick, which is all wrapped up in that classic Swiss Army red finish.
$29, hodinkee.com